MAKING THE
DIFFERENCE
TO ALL WE COME
INTO CONTACT
WITH…
CLICK ON AN AREA OF INTEREST BELOW FOR MORE DETAILED INFORMATION
WELCOME TO HMP ALTCOURSE FROM THE DIRECTOR, STEVE WILLIAMS
Here at HMP Altcourse we are extremely proud of our excellent reputation and the difference we believe we make to all we come into contact with. As you progress through the website I hope we give you a flavour of not only what prison life is like but more particularly what life is like for employees and prisoners within HMP Altcourse.
While security is always paramount within a prison, creating and building a rehabilitative environment where prisoners feel safe and are nurtured is pivotal to our success. We have created a healthy environment for all prisoners through work, education, healthcare and positive contacts with the community, helping them to work towards their planned release from the moment they enter the prison. As a reception prison, we offer a range of interventions aimed at reducing the risk that prisoners pose and empowering them to take responsibility for some of the decisions that have led them to being in prison. We equip them with the necessary life skills to add value to their community when they are eventually released.
Our employees are highly trained in the necessary skills required to operate a modern prison, management staff are clear on leadership and direction, and our values are interwoven into how we carry out our work on a daily basis.
Everyone, both employees and prisoners alike, are treated with respect and are expected to offer respect in return.
I am extremely proud of the work the staff at Altcourse do in changing prisoners' lives and making a difference.
Steve Williams, Director of G4S managed HMP Altcourse.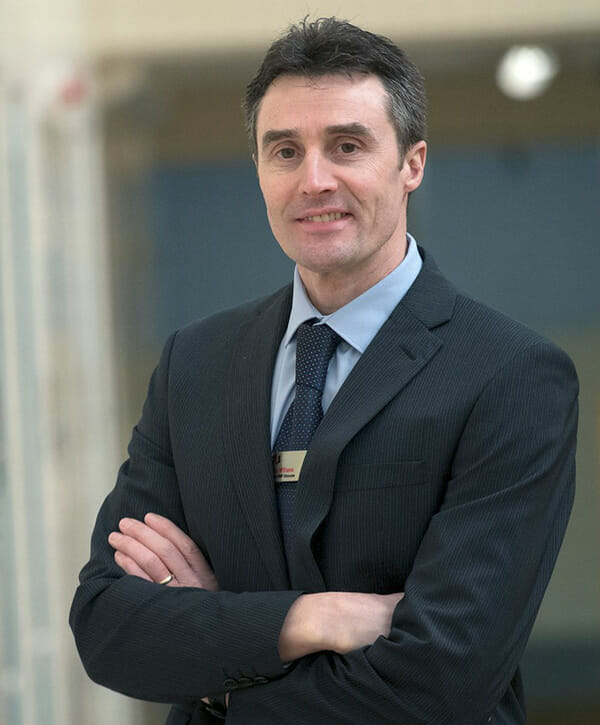 HMP Altcourse was the first privately designed, constructed, managed and financed prison in the UK. Altcourse is situated in the Fazakerley area of Liverpool. The prison opened in 1997 and employs over 400 people across various roles.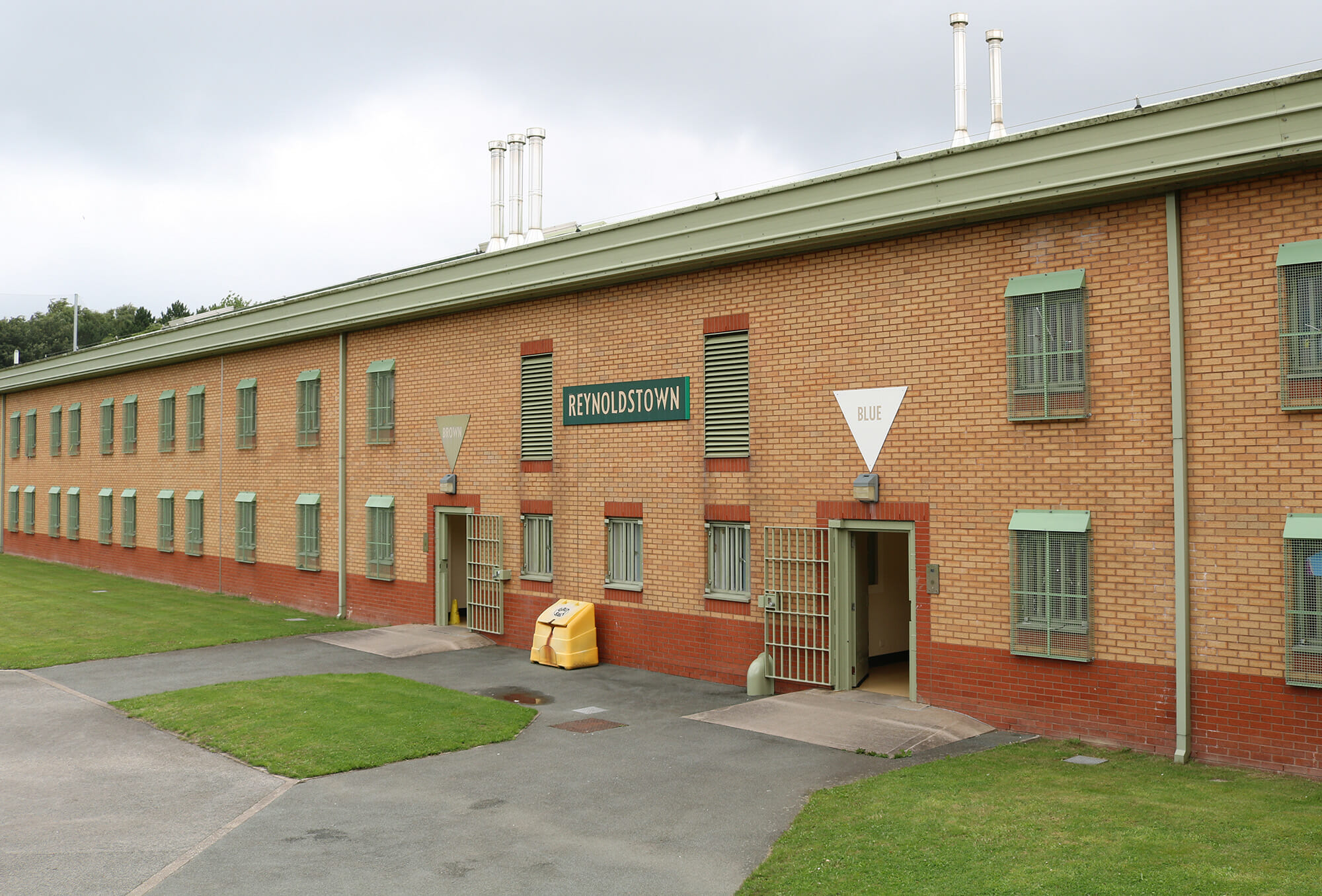 HMP Altcourse is a category B local prison, receiving sentenced and remand adult male prisoners as well as young offenders, from the Cheshire and Merseyside courts. The prison can accommodate up to 1,164 men and all are housed across 7 house blocks: Bechers, Furlong, Melling, Canal, Valentines, Reynoldstown and Foinavon.
The philosophy of our prisons is to rehabilitate offenders and equip them to re-integrate into mainstream society on release. We seek to normalise prison conditions as far as possible and reflect life in the outside community. Our aim is to create an environment in which staff and prisoners feel safe, and where causes of prison stress are minimised.
Central to our philosophy is the relationship between staff and prisoners. Our training and operational practices emphasise the need to treat prisoners with dignity and respect. G4S staff build positive and supportive relationships with the prisoners in their care. We create a constructive regime through provision of suitable education and work programmes. We actively encourage prisoners to address the causes of their offending. This is achieved by the provision of a range of Offending Behaviour Programmes, active sentence planning procedures and by providing appropriate employment and training opportunities.
We provide an environment which is modelled on the terms, conditions, practices and standards both offered and expected by industrial employers. We give prisoners real work experience which reflects the ethics required in business. G4S provides opportunities for prisoners to gain national vocational qualifications that assist prisoners to find work on their release.
At HMP Altcourse we are committed to providing the highest standards of healthcare to prisoners in our care. Our healthcare team is staffed 24 hours a day and is made up of qualified nurses and health care assistants.
Our staff approach their work in prisons and secure settings with a professionalism and commitment that lays the foundations for improved services and recognises the dignity of the individual. All our employees are selected and trained to respect the human rights and needs of detainees or prisoners. All staff are security vetted and provided with thorough induction training.
Visiting specialists include:
Doctor
Dentist
Optician
Chiropodist
Psychiatrist
Nurse-organised clinics include:
Diabetes
Asthma
Epilepsy
Giving up smoking
Healthy living
Hepatitis
HIV
Blood testing
Mental Health Care
Counselling
Counselling
Counselling offers time and space in a confidential setting for prisoners to talk about the problems and difficulties that may affect their everyday living such as: anger, bereavement, anxiety, stress, difficulty with relationships, emotional problems, past abuse or just the desire to change.
Counselling can help prisoners to help themselves. Through counselling prisoners may come to have a better understanding of themselves, their actions, their thoughts and their feelings and is available by referral to any member of staff.
The Catering provision at HMP Altcourse is Aramark, one of the largest service providers. Aramark have worked in partnership with G4S and HMP Altcourse since 1997.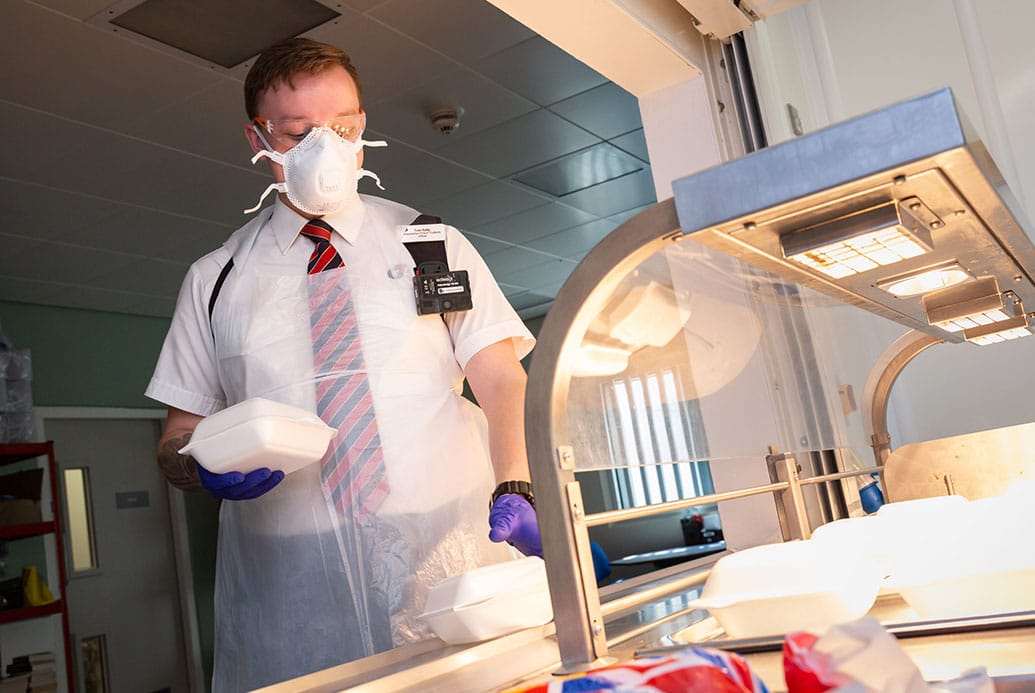 Aramark has held a 5 star hygiene certification for the past 15 years, the last one awarded in February 2020. The catering facility provide the prisoners at Altcourse with 3 meals per day in accordance with Prison Service Instructions.
Breakfast – Cereal & Toast options
Lunch – Choice of 5 meal options cold
Dinner- Choice of 5 meal options both hot and cold
The menu rotates on a four weekly basis and caters for all dietary, ethnic and health needs including special diets as prescribed by the prison doctor. Food is ordered via a weekly pre-select system and delivered to the units by a hot trolley system.
In addition to this the menu also has ad-hoc reviews to allow for the inclusion of:
Religious festivals
Equality events calendar
Safety and hygiene are of paramount importance when working with food, and at HMP Altcourse we ensure all prisoners receive a range of training opportunities. The Aramark staff provide prisoners with training which is refreshed on a regular basis. Some examples of training include:
Safe food handling – Equipment use
Safe knife drill
Reporting of defects
Reporting sickness and accidents
Fire procedures
Control of substances hazardous to health regulations
Menu planning
In line with HMP Altcourse's commitment to providing prisoners with training opportunities Aramark offers NVQs in Catering and Hospitality, this includes such skills as:
Health & Hygiene (Basic) certification
Aramark 5 star Hygiene certification
NVQ food preparation
NVQ food service
The emotional and spiritual welfare of all at HMP Altcourse is a high priority. The Chaplaincy is a resource for both prisoners and staff, of all faiths or of none.
The Team
Full-time, part-time and sessional Chaplains work together to provide opportunities for worship, prayer and study for members of any faith whose practice is permitted in prison. Volunteers provide a valued input to pastoral care and to our programme of groups and courses.
The team currently includes Chaplains and volunteers from the traditions of Christianity, Islam, Buddhism, Paganism, Hinduism, Sikhism, Judaism, Jehovah's Witnesses and the Church of the Latter Day Saints.
Members of the core team also contribute a Chaplaincy perspective on a wide range of issues within the prison such as diversity and equality, drugs strategy, safer custody, reducing re-offending and staff training.
The Multi Faith Chaplaincy
HMP Altcourse is fully committed to multi-faith Chaplaincy.
This means that Team members from different faith backgrounds respect, value and support each other's ministry.
All prisoners who wish to practice their faith are treated fairly. Chaplaincy staff and volunteers from all faith backgrounds receive appropriate training and support.
All staff in the prison should understand the importance of faith to those who practice it and all permitted faiths are treated with equal respect. The integrity of all faith groups should be maintained.
Statutory Requirements
Chaplaincy has a duty of care to the whole establishment. As part of this duty staff are required by Home Office regulations to make a daily visit to any prisoner held in Care and Separation Unit or who is resident in the Healthcare centre. We are also required to provide for the practice of any faith permitted in prison by finding a Chaplain and providing a suitable environment for groups to meet for worship and teaching. The issue of religious practice in prisons is under constant review and we take advice as required from Chaplaincy Headquarters and accredited representatives of faith communities to make sure we are doing everything we should to support prisoners in the practice of their faith.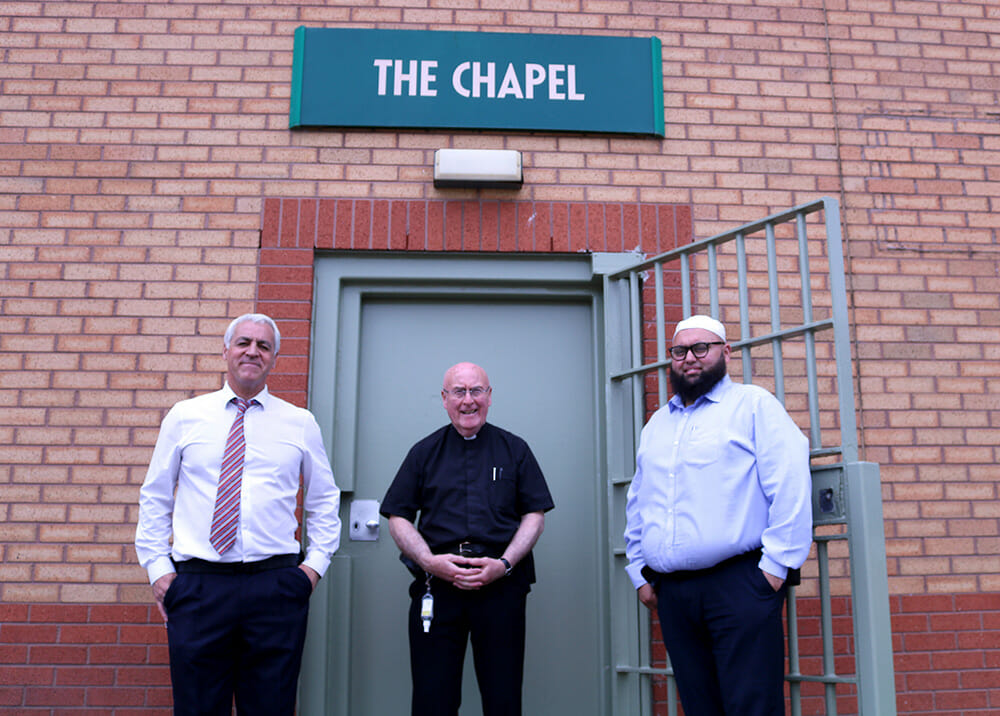 Pastoral Care
Pastoral care is a major part of our daily work. People who are bereaved, having relationship problems or just feeling the pressure of being (or working) in prison often feel the need to 'talk to someone'. Our job is to provide sympathetic and non-judgemental short-term support to anyone who needs it, regardless of faith background. We are happy to be contacted in any case of need, whether emotional, spiritual or practical. The Chaplaincy operates within the wider prison team and if we are not able to help, we can probably find someone who can.
Classes and groups
We are continually developing the range of opportunities we offer to explore faith, spirituality and personal development. All courses in the Chaplaincy are offered in the context that faith is important. We recognise the validity of accepted moral codes and acknowledge the possibility that there is a higher power or ideal against which our actions can be judged.
We do not give up hope on anyone.
Currently on offer are a Meditation group open to all, Discovery Groups which explore the Christian faith by discussion and Qur'an classes. Each faith is supported by its own Chaplain and has appropriate teaching and worship sessions.
The Chaplaincy is also responsible for facilitating the Sycamoretree course: an accredited program run by Prison Fellowship Volunteers, where prisoners learn the basic principles of Restorative Justice.
Prisoners also have the opportunity to sign up and participate in the Living with Loss course which deals with all aspects of loss in people's lives. These courses are open to those of any faith and those of none.
At HMP Altcourse our aim is to make a major contribution to the regimes of the prison by providing professional, purposeful and constructive physical education, which will prepare prisoners for reintegration into the community and contribute towards developing the employability of prisoners upon release. The sports centre provides a modern facility enabling both prisoners and staff to raise their physical fitness through personal fitness plans, certificated courses and recreational activities.
The Sports Centre remains open for 365 days of the year. On weekdays, the first prisoners arrive at 08.15 hrs for morning circuits, and the last group leave at 20.30 hrs. Every prisoner has the opportunity to attend for one hour every day. The Centre has capacity for 70 prisoners; 30 in the sports hall, 25 in the weights room and 15 in the fitness room. A team of one manager and eleven staff supervise and instruct the prisoners throughout their sessions. All participants must be passed fit by a doctor and participate in an induction programme before being allowed to use the facility.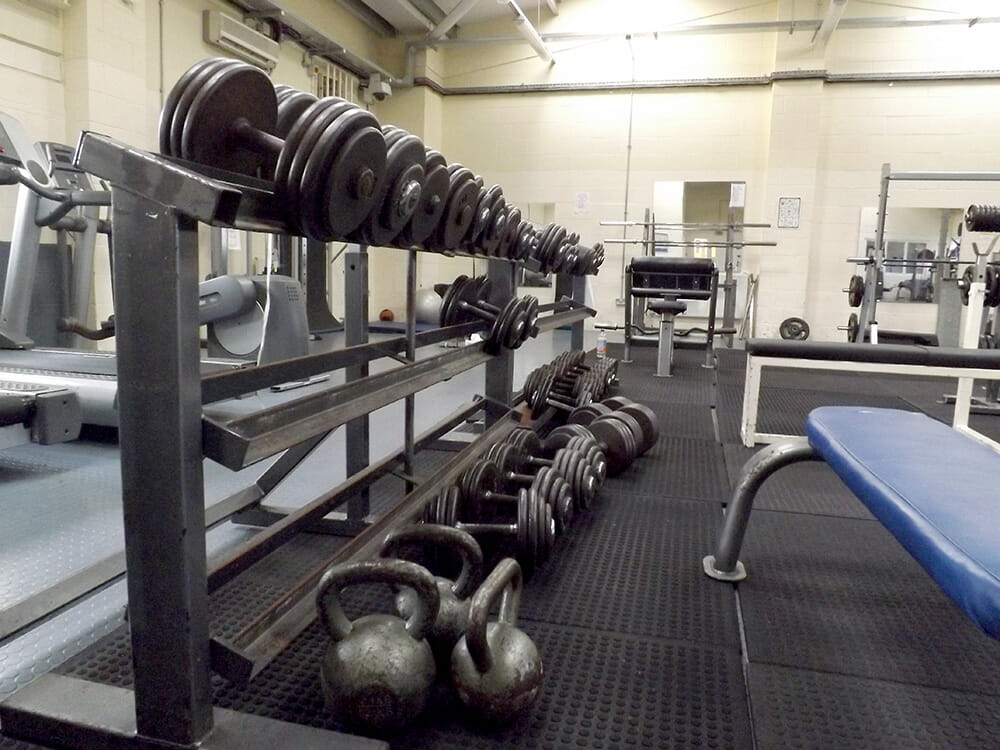 Fitness Centre
The cardio-vascular training facility has treadmills, rowing machines, exercise bikes, cross trainers and stepper machinery. The weights room contains a number of fixed weight machines, Olympic bars and free weights, smith machine, dumbbells up to 45 kg and a variety of barbells and benches.
Sports Hall
The following is a selection of activities the Sports Hall offers:
Circuits
Football
Short tennis
Volleyball
Badminton
Cricket
Basketball
Floodlit Astroturf
Football Academy
The prison pioneered a football academy for prisoners. This involves a 12 week course comprising a full football coaching programme and education in communication, numeracy, nutrition and healthy living, first aid and cookery. The course culminates in the prisoners coaching each other.
At HMP Altcourse the library is a popular place where prisoners can borrow books or story-tapes, or read magazines and newspapers. It is staffed by a professional librarian who is helped by two prisoner library assistants. The library opens five days a week and two evenings.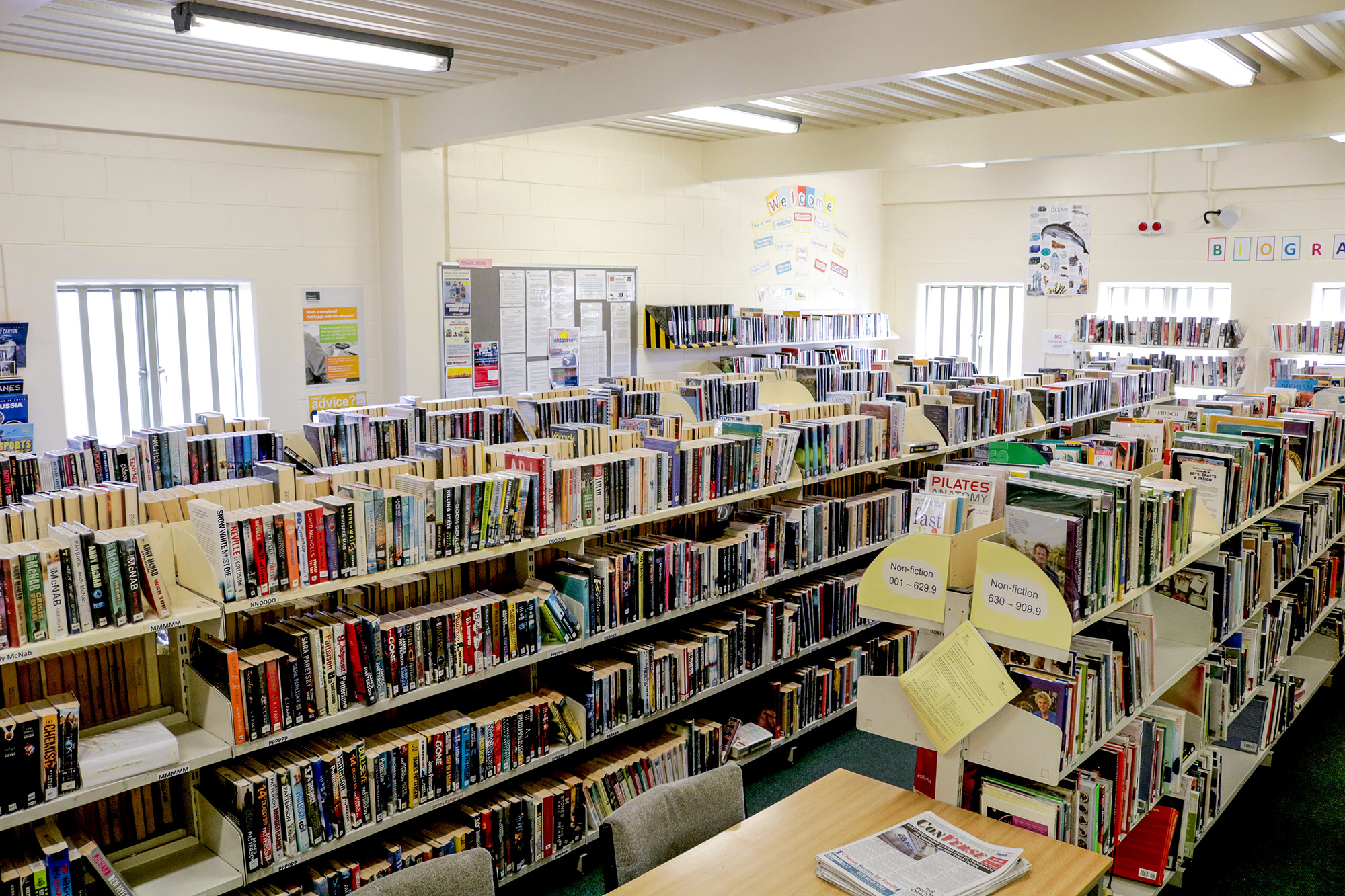 The HMP Altcourse library arranged to be as much like a normal branch library as possible. All prisoners have access to the library at least twice per week, where they can borrow books and story-tapes for two weeks at a time. The library holds the usual collection of materials – reference books, non-fiction books, fiction books as well as the story tapes – but is naturally tailored to meet the specific needs of the prison population. To this end the library stocks a range of foreign language materials, including magazines and has a large collection of prison law information and the standard legal reference works that all prison libraries must stock. We also have access to Braille and Moon materials.
The library is often the only resource within a prison for prisoners to continue their informal independent learning, especially those who do not feel that full-time education would suit them. The library is the central access point for prison law information, and for leaflets and booklets such as Criminal Cases Review Commissions, or the Prisons and Probation Ombudsman.
We positively encourage prisoners who have previously lacked confidence in their reading ability by providing a wide ranging collection of adult literacy materials, sometimes called 'easy reading', where existing titles by authors such as Stephen King and John Grisham are rewritten using a limited vocabulary. Other non-fiction adult literacy titles are also stocked to encourage the reading habit.
In addition to the above a trolley service is delivered to the CSU and Healthcare Units
Education in Altcourse is provided by Novus. Prisoners can access a wide range of education, skills and work opportunities whilst they are at HMP Altcourse on both a part-time and full-time basis. These can range from accredited qualifications (courses you would take in college) to higher level learning (course you would take in University). This helps prisoners gain new skills to help them secure employment on release.
At HMP Altcourse we have two key education, skills and work aims;
1. Building solid foundations for our learners;
Equip prisoners with the knowledge to make personalised choices at the start of their learning and skills programmes, whilst at HMP Altcourse and their further journey within the criminal justice sector or community.
Provide personalised and effective support to all prisoners, regardless of their learning need, prior attainment, race, age or ethnicity, to enable them to achieve their goals.
Enable all prisoners to gain basic skills to enable them to both find and sustain employment and support them in their personal and family life.
Develop prisoners' social awareness, confidence and resilience to help them become responsible citizens who can make a positive contribution to the community.
Allow everyone to experience success.


2. Preparing prisoners for their next steps
Offer a range of prison employment opportunities in real work environments.
Develop employability and job specific skills to enable prisoners to fulfill their prison role and secure future employment.
Recognise, record and celebrate achievement in the prison workplace.
Provide learners with the knowledge, understanding and skills for the next stage of their learning, skills and/ or employment journey.
Foster confidence, aspiration and hope in their future.
We also work with a wide range of partners to help us deliver provision and provide opportunities to develop skills. These partners include Novus, SCUK, Aramark, Shannon Trust, Liverpool FC, Recycling Lives and Open University.
Shannon Trust mentors support prisoners who cannot read / pre entry level.
All prisoners will receive a full induction and undergo initial assessment which helps us understand their starting points.
Novus have a dedicated staff who focus on supporting learners with SEND (Special Educational Needs and Disabilities) – please contact Lorna Humphries if you need advice or support.
All prisoners will receive a 1-1 meeting with the Novus CIAG Officer, Pete Tinsley, who will provide them guidance on what curriculum/career route ways are available – do you know what career route ways we offer?
We offer English and maths classes from entry level to level 2, including outreach provision in industries. We also offer ESOL provision for prisoners who do not speak English.
We offer a range of IT qualifications from ICT Level 1 to Cambridge Tech Level 3.
We have added a number of vocational programmes to our portfolio in 2020 including Welding, Multi Trades and Barbering. This is in addition to Joinery, Performing Manufacturing Operations, Industrial Cleaning, Horticulture and Craft Design Technology.
We support higher level learning through distance learning with The Open University and the Prison Education Trust.
We offer classes in Art and Crafts and learners participate with community partners such as Pride and Tate to produce high quality work!
We offer over 20 different types of prison employment roles.
SCUK offer a range of professional health and fitness industry qualifications, available through learner loans. These include Personal Training, Exercise Referral and Sports Massage.
LFC Foundation provide a Sports Leadership programme via The Twinning Project. This programme develops leadership and coaching skills but also a range of transferable skills to prepare learners for employment.
Aramark provide professional training to kitchen workers including Food Hygiene, NVQ in Food Preparation and Barista qualifications. They also offer a work experience scheme offering support for paid internships in the hospitality sector on release.
Our Industry workshops provide prisoners with a range of industry and employability skills which are tracked in a Skills Passport. Each prisoner has a Skills Passport which records their progress and acts as a record of achievement. In the workshops we also deliver PMO, Welding, English and maths in addition to a number of on the job and safe systems of work training modules.
We work in partnership with Recycling Lives who offer prisoners a supported employment route, on release.
We have a well-stocked library with a wide range of books including foreign national texts and LGBT+ literature (look for the rainbow!)
We provide a number of enrichment opportunities to our prisoners including a radio course, bee-keeping and birds of prey in addition to gym focused activities including Parkrun.
We regularly hold learner forums and conduct surveys across all learning and skills to gain feedback on our provision and continuously improve.
HMP Altcourse is committed to having close involvement with community and voluntary organisations.
We link with local community projects, groups and organisations to fundraise help and assist in any way we can.
Prisoners are also encouraged and supported to participate in charity fund raising often being able to plan and choose the charities themselves as a group.
Our involvement includes ( but is not exhaustive ) Local Hospitals, Schools, Birds of Prey Rescue Centre, NHS, SSAFA, Armed Forces Veterans Charities, Community Centres, Children's Centres, Special Needs Schools, Local Police Forces, Foodbanks, Local Community Support Groups and Individual Community Fundraising.
Using the G4S 'Match It' Scheme we are also able to match sponsorship or fundraising up to £500 per event, this can often double the original amount raised.
At HMP Altcourse we encourage local organisations to approach us and ask for our support and in turn help us become part of the wider community.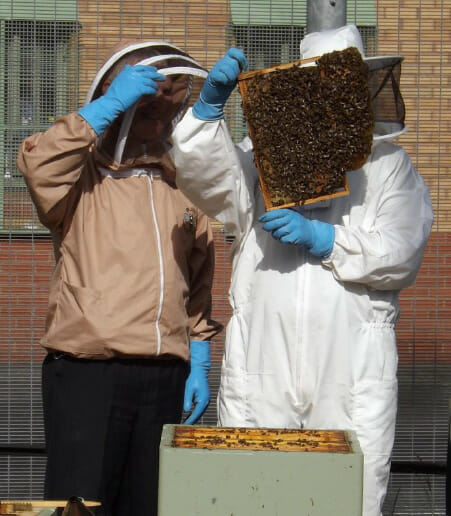 HMP Altcourse has a dedicated Interventions Department that supports our prisoners with their offending behaviour and substance misuse issues.
HMP Altcourse delivers the accredited offender behaviour programme "TSP – Thinking Skills Programme". This programme addresses the way prisoners think and their behaviour associated with offending. The programme aims to reduce reoffending by engaging, motivating, coaching and responding to an individual's need and build upon continuity. It supports prisoners developing skills in setting goals and making plans to achieve these without offending. The programme is based on a cognitive-behavioural therapy model and consists of individual 1:1 and group work delivered over six weeks by our specialist team of experienced facilitators. This programme is needs led and risk-led and is evidenced as the most effective in reducing offending behaviour.
HMP Altcourse has a dedicated Substance Misuse Service called SOAR – Stay Out and Recover. The prison has a comprehensive Drug Strategy police that aims to restrict supply, reduce demand and to build recovery.
The clinical arm of SOAR is staffed with experienced substance misuse healthcare staff that may provide approved medication to assist with detoxification from opiates, alcohol or diazepine. They provide various clinics including Wellman, Blood testing and vaccinations.
The non clinical SOAR team can be accessed at any point during their sentence and are provided with a specialist SOAR key worker who will develop an individualised and needs-led support package and care plan. Continuity of care is important and release planning starts from the moment they sign up.

As well as face to face one to one support prisoners are able to be assessed and referred to a wide variety of structured interventions which can include:
Peer led Support:
Narcotics Anonymous Meetings
Alcoholics Anonymous Meetings
SMART Recovery Meetings
Structured Group Work Interventions:
Gateways To Recovery
Pillars of Recovery
Tools for Recovery
One Day At A Time – 12 Step programme delivered by The Well Communities
Pre-Ab – Pre Abstinence Motivational Group delivered by The Well Communities
Intuitive Recovery
Skills-Tu Life
Kind Regards
Computer Assisted Therapies:
Breaking Free Online
Breaking Free from Smoking
We also offer a number of alternative therapy for our prisoners at Altcourse this includes our
Pets as Therapy dogs,
Bee Keeping,
Birds of Prey
Veterans Hub
Crossroads Initiative
These have a number of benefits and can help us work closer with our prisoners that may have more complex needs, such as
Offenders finding prison regime difficult to engage in.
Working closely with Self – Harmers
Helping with depression
Keeping spirits positive whilst in custody.
Helps decrease anxiety
Mental Health suffers
These are really successful here at Altcourse and a lot of our prisoners want to be involved with the bee keeping and bird of prey.
Altcourse also has its own radio station which is run the same way as a commercial station would be with the men being shown
Basic studio operation
Use of portable recorders
Digital recording, editing and mixing
Conducting interviews
Basic journalism skills
Our aim at HMP Altcourse is to provide an environment that emulates in all respects the terms, conditions, practices and ethics both offered and expected by industrial employers. This gives prisoners 'Real Work' experience and best prepares them for work and life on their return to the community.
Prisoners at HMP Altcourse participate in a 40 hour working week, undertaking a wide range of industrial activities where a combination of individual and team working skills are essential for success. All prisoners are given training appropriate to their duties so that customer and contractual standards in respect of product conformance and quality can be achieved and maintained.
We have six distinct work areas, employing a total of 180 prisoners. Manufacturing contracts are undertaken on behalf of both external and internal customers and are managed as commercial operations with critical quality standards and delivery schedules achieved in line with customer expectations.
Some examples of current work:
Large commercial laundry – 15000 pieces / week to industry standards.
Office furniture assembly – approx. 400 units per week.
Collection, collation and cataloguing of "Written Media" returns on behalf of the Book Industry – another "total recycling" project. 7 million transactions / year.
Engineering Fabrication and Powder Coat Painting Workshop. Our range currently includes manufacture of waste skips for local and national customers. Security gates fences and associated products. Custodial furniture and hardware for both the internal and external markets.
The manufacture of prison bedding and curtains, to bespoke specification as required by the customer.
Recycling operations including the baling of cardboard and paper which has significantly reduced the amount of waste going into landfill.
Many of the above industrial operations provide prisoners with excellent skills that are readily transferable so increasing their opportunities of finding and retaining work after release. NVQs are currently being offered in Performing Manufacturing Operations and Recycling.
To find out more about the facilities and the services we are able to provide at HMP Altcourse and to join our growing list of satisfied customers and partners please do not hesitate to contact the Head of Enterprise and Vocational Training who will be happy to discuss your requirements.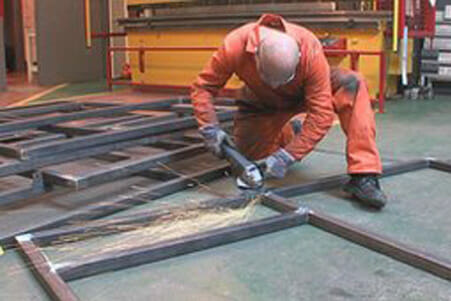 Prisoner Induction is a process whereby prisoners new to Altcourse are encouraged to become involved in the opportunities available to them at Altcourse. This partnership approach will be developed by providing prisoners with information and involving them in an assessment process to assist in the allocation to work and offending behaviour programmes.
The induction period serves three main functions:
To provide information to prisoners and their families about visits, Assisted Prison Visits, prison routines, rules and procedures.
To complete a series of assessments of custodial and criminogenic needs and risk of harm to self, staff and others.
To provide a programme of activities designed to inform and motivate prisoners to make purposeful use of the opportunities available.
Induction will structure what Altcourse expects from prisoners, what prisoners can expect from Altcourse and provide them with a positive lasting impression of life in Altcourse. It is important that this impression is positive. Induction staff will also provide advice on how the prisoner can use their time in Altcourse constructively. During this time the prisoner will be encouraged to sign and agree a compact.
All Induction Staff receive specific training in assessment and group work skills. Motivational interviewing and pro-social modelling will underpin the approach to the Induction Programme. They will also receive additional training in OASYs.
Induction staff will maintain an up to date knowledge of the resources available to prisoners both within the prison and from external agencies. They will also be responsible for maintaining an information display with relevant literature in a range of languages and visual images in the Inducting rooms.
Prisoner Mentors
Here at HMP Altcourse we have Prisoner Mentors, these mentors are specifically trained to assist prisoners in certain areas.
Safer Custody Reps
These are prisoners who are trained to support others and to encourage and promote a safe, decent and healthy environment and are located on each unit.
Carers
Prisoner Carers have been specifically trained to support anyone who may be in crisis or require one to one support. They are located around the prison and can be accessed by asking a member of staff.
KINNEX team
Kinnex mentors assist anyone who feels they need extra support for any reason. This may because it is someone's first time in prison, language barriers, older/younger prisoners, reading, writing, dyslexia or any other reason
Shelter Reps
Linked with the Offender Management unit, Shelter reps have been specifically trained to assist with problems that involve housing and accommodation upon release.
Substance Misuse Mentors
Men with a history of drug and/or alcohol misuse and are now in long term recovery are trained in how to help and mentor others that have a desire to be substance free and to change their lives with help from the recovery wing.
The Induction process
A rolling Induction Programme will be delivered including details of custodial routine and regimes. Personal support and development opportunities will be provided.
The programme is multi-disciplinary with specialist inputs from
Healthcare
Prisoner Listeners
Chaplaincy
Education Department.
Drug and Alcohol Recovery Team
Each Discipline will conduct separate interviews with prisoners, as there may be confidential issues that they wish to discuss and help identify any vulnerabilities/poor coping.
During Induction, information will be delivered on the following:
The role of the Prison and Probation Ombudsman
The Violence Reduction Policy
Race Relations and Equal Opportunities
Incentive Scheme Policy
Assessment Care in Custody and Teamwork (ACCT)
Sentence Management
Substance Misuse

Work allocation
Induction staff will have knowledge of the nature of all the different work and purposeful activity opportunities that are available in the prison. They will complete a preliminary assessment taking into account:-
Level of supervision required
Temperament to work in specific areas,
Security needs
Previous Employment
Offence Details
Finally a clear message from Staff and Insiders will be given to all new receptions stating that:
"HMP Altcourse has a zero tolerance approach to abuse, violence, bullying and any form of anti – social behaviour."
INTEGRATED THROUGH THE GATE (ITTG)
In May 2015 CRCs where tasked to deliver services in all resettlement prisons in England and Wales. The Community Rehabilitation Company (CRCs) have been contracted by the MOJ to deliver a resettlement service. Until April 2019, CRC commissioned Shelter to deliver some of the support areas. From April 2019 MOJ introduced an enhanced model to support those leaving a custody setting. Integrated through the Gate (ITTG) service was introduced to support prisoners, pre and post release. The aim is to reduce reoffending and risk of harm, supporting people to successfully reintegrate back into their community ensuring a seamless integration from prison.
ITTG and Shelter, coordinate interventions in custody and the community to meet individual resettlement needs, following the pathways below:
Support to secure and maintain settled accommodation
Support to employment, offering advice about disclosure of criminal offences and supporting into education and training
Debt and financial affairs, including support in opening a bank account
Support engagement with health and addiction services, ensuring continuity of treatment upon release
Support with any referral / application process to other services in the prison and in the community.
ITTG service assess the level of need against each area of delivery and then delivered to the right intensity to meet that need. There are three levels:
Level 1 – This applies to all regardless of need. It is focused around assessment, resettlement planning and signposting. It is assumed that everyone will receive all aspects of level 1 services and delivered by the Primary Provider.
Level 2 – This applies to anyone with an identified need. Not all activity in level 2 would apply to everyone. For example, in respect of accommodation needs, it includes assisting those on short sentences to retain a tenancy, and those on longer sentences to close a tenancy.
Level 3 – This applies to anyone with an identified need(s) and additional complexity or vulnerability. Where required, depending on the individual, this includes activities for women, foreign nationals, young men, those who commit sexual offences and those identified as otherwise vulnerable or complex (e.g. those with learning difficulties/disabilities).
High Intensity Transition Team – this pilot offers post release intensive support to those within vulnerable and high risk of reoffending cohort, within custody and community to provide intensive one-to-one work and co-deliver interventions. The team conduct gate pickups taking the men to the area of residence and ensuring release day actions are supported, this can be a challenging and intensive time.
RELEASE HUB AT HMP ALTCOURSE
ITTG have developed Release Hub at HMP Altcourse, this support is offered immediately after release and is based outside the prison gates. This service offers:
Probation Induction, licence adherence.
Support post release, reassurance of the plans for the day of release. This can be a daunting time.
Clothes bank
Travel – maps and directions
Meeting place for post release support / mentoring services arranged by ITTG.
Meeting place for supported accommodation providers where arrangements have been made for men to be met at the gate and taken to supported accommodation
DWP support/application – -liaison with Help to Claim etc.
Support to contact bank, confirm account status etc.
Family support
Support to make calls, GP etc.